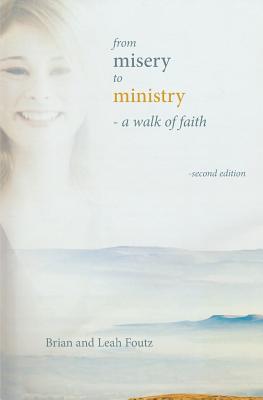 From Misery to Ministry: A Walk of Faith
Publication Date:
September 20th, 2018
Publisher:
Imperium Publishing
Usually Ships in 1 to 5 Days
Description
On a beautiful spring morning in 2004, Brian Foutz heard a car door slam shut in his driveway. He walked to his window, expecting to see his daughter, Victoria, returning from an overnight stay with a friend. Instead he saw two officers from the county sheriff's office from the county sheriff's office The officers were coming to deliver news that would change Brian's life forever.
Once inside, the officers told Brian that his daughter wouldn't be coming home. At only eighteen years old, Victoria had been shot in the head and killed.
From Misery to Ministry is the story of how Brian and his wife, Leah, find the strength to overcome the loss of their daughter. Brian and Leah offer a moving, intimate account of Victoria's funeral, the trial of her accused killers, and their efforts to find meaning after the grief and heartbreak caused by their daughter's death. With advice on dealing with sudden rushes of emotion, seeking professional counsel, and maintaining a loving marriage in the face of the darkest of tragedies, From Misery to Ministry is a powerful tool for any family that has lost a loved one. Brian and Leah bless all readers with their honesty, their vulnerability, and their message of hope.